2015 Chinese international Waleng Exhibition -- Wanlian will bring a new generation of high performa
Publisher: WANLIAN Packing Mechanics CO., LTD. Time:2015-6-16 13:50:46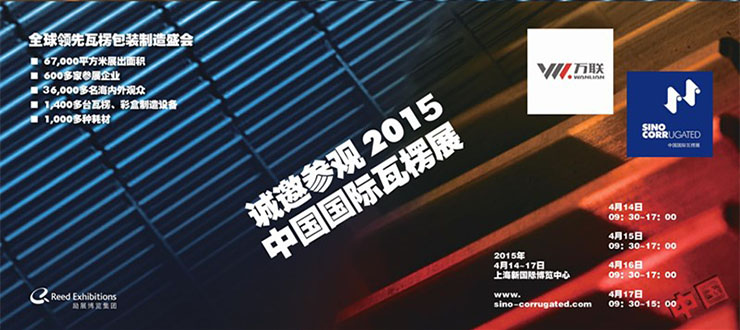 2015 China International Corrugated exhibition will be held in Shanghai New International Expo Center opened in April 14, 2015 -17. This exhibition will cover the world's leading professional corrugated equipment, supplies and technology.
Guangdong Wanlian packaging machinery research and development, manufacturing, sales and service as one of the large-scale comprehensive sets of corrugated cardboard production line, both renowned for their professional machinery and equipment manufacturing. Production of high efficiency and energy saving, high-speed corrugated cardboard production line series and series of single hole corrugated cardboard production line series, high-precision corrugating roll.
This year, Wanlian machinery will be exhibited new generation SFP35 high-performance cartridge type positive pressure for single face corrugated machine, booth No.: N4 Pavilion G10.
Welcome to visit the G10 booth N4 hall Wanlian mechanical communication.